We are extremely pleased with the standard of work Kane has carried out on our behalf, it was completed on target date, blending existing old materials with new.
During the project, he was always punctual, courteous, reliable and able to work directly to drawings and specifications as supplied by the architect.
As we are situated within a tourist area, the new facilities available in the church have certainly prompted many complimentary comments recorded in the visitors book.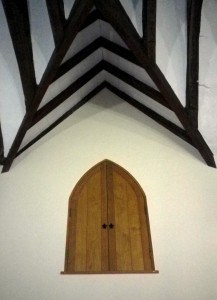 Having acted as liason between the church and the contractors during renovation, I would have no hesitation in recommending Kane to anyone wishing to make use of his skills.
Maurice Brain on behalf of St.Dubricius Church, Whitchurch